How do you know when to trust that a supplement doesn't contain banned substances? This is a responsibility professional, collegiate and competitive athletes must prioritize. At the end of the day, even accidental consumption of a banned substance (through a supplement that does not accurately disclose its contents) can lead to suspension from competition, bad PR, and perhaps questioning of the athletes' character.
So, how do you know which supplements to trust? There are organizations that have done the hard work for you. When a supplement bares the label of one of these organizations, it means the company voluntarily submitted their product for testing and passed the organizations' standards.
Want to see if your supplements get the green light? Check out a few of the tools you can use to see if your supplement is considered safe by one of these 3rd party organizations.
The 3rd Party Certifications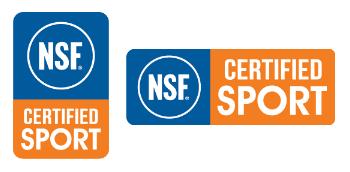 NSF Certified for Sport is a public health and safety agency that develop safety and testing standards to certify that a specific product meets regulatory standards. NSF's researchers screen sports supplements for more than 270 banned or prohibited substances that fall under narcotics, steroids, stimulants, hormones, as well as specific diuretics, masking agents, and other related substances. The organization also monitors substances lists notably from WADA as well as the NFL and MLB.
Informed Sport and Informed Choice are sister organizations that own accredited anti-doping labs across the United Kingdom and the United States. The difference between the two is, Informed Choice is not recommended for drug-tested athletes due to limitations on repeat testing. When it comes to competitive, drug-tested individuals, Informed Sport is the recommended of the two. Informed Sport checks every batch of any supplement and allows consumers to check on a per batch number basis.
Banned Substance Control Group or BSCG is a private company that heavily contributed to anti-doping research and testing methods in sport.
After these three, there is another organization that tests competitors and provides risk levels for the supplements. This organization is called Drug Free Sport.
Drug Free Sport International (or Drug Free Sport) is an international drug testing organization exclusively dedicated to sports organizations and their athletes.
Because of their influence and strict regulations, Drug Free Sport is the leader in professional, collegiate, and amateur athletics sport drug testing. They are trusted by more than 300 different athletics organizations and sports such as the NCAA, NFL, NBA, and NASCAR. Drug Free Sport deals with certified laboratories to provide high quality oral fluid, blood, and urine testing to properly determine a negative or positive result with precision.
To guarantee compliance with international anti-doping bodies such as the World Anti-Doping Agency (WADA), tests for steroids are specifically only done at gold standard laboratories. A gold standard laboratory is a testing facility that uses a benchmark that is considered best under reasonable conditions or makes use of procedures that deliver near 100% accurate results.
Unlike their workplace and insurance testing counterparts, Drug Free Sport tests at detection levels much, much lower to help clients maintain a drug-free environment.
On top of lab tests, Drug Free Sport also routinely conducts Drug Program and Drug Education reviews to check if they're still relevant, if they actually prevent drug use, or if they need adjustments. This is another way for each organization linked to them to maintain a drug-free environment even when the organization is not on-site.
Risk Levels
Drug Free Sport reviews dietary supplements based on the declared ingredients on the label, supplement facts, marketing claims, as well as recent FDA recalls or scam warnings. After the research and evaluation process, risk levels are assigned according to the severity of potential violations and doping-related disqualifications if an athlete were to use them. The current risk levels are 1, 2, and 3. There is no level 0 because the organization doesn't test dietary supplements.
Below is how they determine each risk level:
Level 1
Ingredients listed are not specifically banned
Do not contain claims that correlate with banned drug classes
Doesn't make use of banned-drug terms (testosterone booster; anabolic)
No guarantee that the product will not cause a positive drug test
Level 2
Ingredients listed are those with limited scientific evidence for safety, purity, or effects on the human body
Ingredients may not be banned, but may have adverse effects on the human body whether acutely or over time.
Label makes claims related to banned drugs
Lists caffeine or sources of caffeine. Caffeine can cause a positive result when total urine concentration exceeds 15 mcg/ml. These sources can be green tea, white tea, guarana, or pure caffeine.
Product as a whole may pose health concerns related to what information is found about it or the manufacturer.
Level 3
The label specifically lists ingredients that are banned
The product has been cited for contamination or adulteration with banned ingredients
The only possible "risk level 0" rating can be handed out if the athlete makes do without supplements in the first place, concentrating on food as a source of energy instead.
Drug Free Sport and Third-Party Supplement Certification
Supplement companies that want to add their products to an athlete or sports organization's list of products may voluntarily submit their product for banned substance testing. There are currently four primary third-party testing organizations that Drug Free Sport recognizes: NSF Certified for Sport, Informed Sport, Informed Choice, and BSCG.
Each organization offers similar services with their differences only on number of tests required or sampling methods done to certify a product as "banned-substance free."
Regardless of which organization you choose to use as basis, it's more critical to consider them all as a tool to lower the risk of banned-substance contamination for athletes. They should act as the first line of defense against potential disqualifications, suspensions, and life-time bans from sport or events.
Combining both Drug Free Sport and a reputable Third-party supplement testing organization can serve as a powerful deterrent against potential banned-substance violations. Athletes and coaches should both check Drug Free Sport's risk level rating as well as the corresponding "banned-substance free" label on any product to make an informed decision.
Tools to Check for Clean Supplements
NSF, Informed Sport, and BSCG have made it easier for us to determine which companies and products are guaranteed to be safe for both athlete and the average user.
Take Home Points:
College athletes are no less prone to banned substances in supplements than their professional counterparts.
Drug Free Sport can help review existing anti-drug programs in a school or professional training facility.
Risk levels and certifications help give the athlete a more informed choice about supplements.
The best way to reduce banned-substance contamination is to only consume supplements certified by 3rd party organizations (like NSF Certified for Sport, Informed Sport & Informed Choice, Banned Substance Control Group)
References:
Sport Drug Testing – Drug Programs & Policy – Athletics | Drug Free Sport. Drug Free Sport. https://www.drugfreesport.com. Published 2019. Accessed October 2, 2019.
Drugfreesport.com. https://www.drugfreesport.com/wp-content/uploads/2018/03/Q1-insight-2018.pdf. Published 2019. Accessed October 2, 2019.